Why Have a Destination Wedding?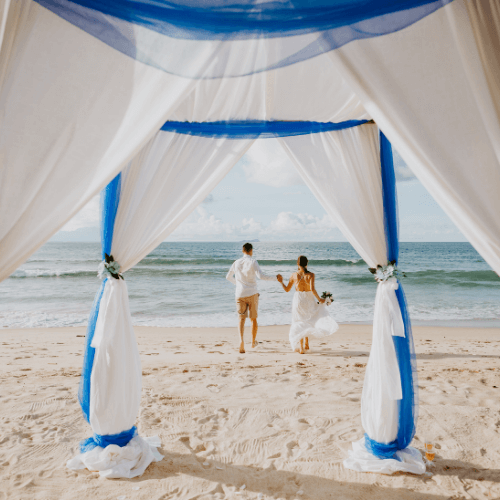 Why Have a Destination Wedding?
There can be many different reasons for having a destination wedding. Sometimes couples choose a spot that means something to them. They want to travel "off the beaten path" in terms of a traditional ceremony or wedding. There can be many different factors to think about. From choosing when to plan your big day and deciding if jetting off is right for you.
Here are a few reasons why some couples choose a to hold their event away from home over a traditional hometown affair:
1. Cut Costs
This is a major reason to consider holding your event out of the country. You can sometimes save a ton of money, even qualifying for a free wedding at some resorts depending on if you book a certain amount of people/rooms. Some couples even choose to pay for the blocks of rooms for their guests because the wedding itself saves you so much money! And this is why you can consider a destination wedding as a great way to save on the big day.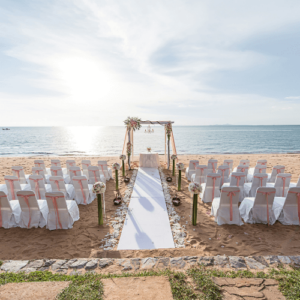 2. Less Stress
The big day can come with a lot of unwanted stress brought on by large guest lists, big venues, and lots of opinions. The planning and stress are much different. Moreover, usually, the guest-list for destination weddings is smaller than your typical venue. You also have a destination wedding specialist helping you plan all the little details of your special day. This takes a lot of the hassle and stress off of you. Wedding packages also tend to be all-inclusive. And for this reason alone removes any extra stress of paying for additional food or drinks could provide. Lastly, once you choose your resort you are set up with an on-site coordinator who helps finalize all the details, decorations, timing, and more for your big day! That way, you and your partner can just pack and enjoy your perfect day stress-free!
3. Once in a Lifetime Experience 
How many people do you know are able to say they tied the knot on a gorgeous beach at sunset with their closest friends and family? Well, soon you can!! A destination wedding gives you an experience unlike any other for your special day. With stress-free planning and coordination, you can just pack, travel, and enjoy one of the best days of your life under the sun!!!
And so for these reasons you should consider it. No matter your reason for wanting to plan, or planning a destination wedding, there are options available for everyone! The benefits will have you potentially save money, with less stress and make it a unique and memorable event.