Where to start in planning your Destination Wedding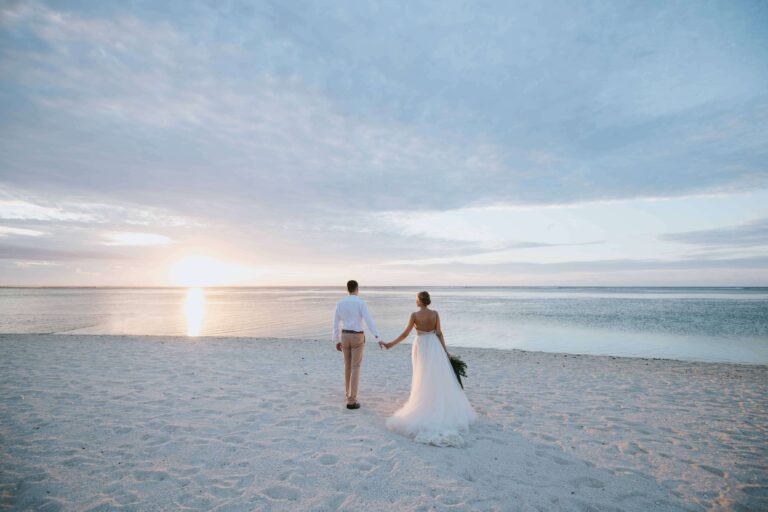 Planning a wedding can be an overwhelming process, with so many fine details to think about so your special day can be exactly that. If you start planning early, you'll have plenty of time to plan the destination wedding of your dreams!
Destination Wedding
The first step in planning would be choosing your destination. Without the step, you can't really set anything else in motion. Keep in mind while researching that you should choose based on time of year and weather in that specific area. It's also a good idea at this step to start to get your finances into place. Deciding on a budget is an important key in finding the perfect wedding plan for you and your guests! 
Wedding Packages
Where to start in planning your Destination Wedding: It's worth looking into the different all-inclusive hotel options in the destination and the packages that they offer for them! Many all-inclusive resorts have the ability to get a free wedding package by meeting certain requirements. It's worth doing your research and seeing which packages give you the most benefits! For the hotel, it's worth looking into group booking discounts or hiring a tour operator like My Travel Bride, for specialized group deals and bookings.
Where to start in planning your Destination Wedding:
Weddings Guest List
Once you have your hotel set, it's important to set a guest list and get out invitations out early for a destination wedding. If guests are paying for their accommodations and airfare, you want to give them plenty of time to make sure they have their finances in order as well! If you are hiring local vendors to travel with you, make sure they are booked and their contracts for travel are in order. Make sure you coordinate who is paying for the travel in those circumstances.
Destination Weddings Planners
Finally, to start your planning, it could be worth it to hire a wedding planner either locally or in the specific destination you are planning to be married in. Wedding planners can be really helpful with remembering all the little details, and sorting things out with you for your perfect day!! They can guide you in the direction of all the planning and tricks, and help you on the way to your special day!!