What is a Destination Wedding?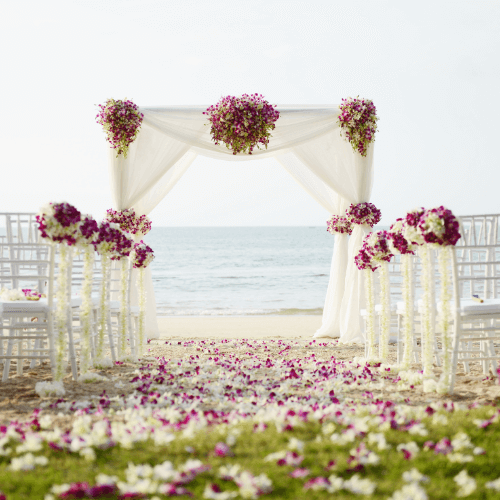 What is a Destination Wedding?
Destination Weddings have been growing in popularity over the last few years. After doing a little research, it's easy to see why. They allow you to be adventurous, daring, original and have a one-of-a-kind wedding experience.
Destination Wedding
So, what is a destination wedding? It's a wedding that is taking place somewhere away from the home of the bride and groom. No two are alike. Because each couple puts their taste and style into the wedding in a location each wedding is special and unique. These weddings can vary in size. From intimate gatherings of immediate family and friends to hundreds of guests ready for the ultimate party!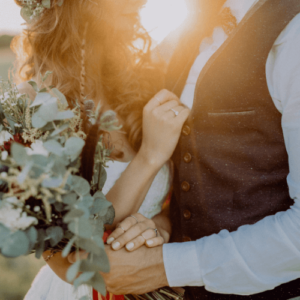 Location
In choosing a location, the bride and groom can choose anywhere in the world! Sometimes couples choose somewhere that means something to them. A tropical climate with nice weather, locations with stunning views, or just an adventurous location they've never been before.
When it comes to the decision of where to go it's totally up to you.
From the beaches of Cancun to the sunset in Cabo, the world is your oyster.
Destination Weddings Have Become Popular
Now, you may be asking, why have destination weddings become so popular? I think we've seen in the last few years that the "status quo" can change at any minute. Destination weddings give couples the chance to travel. They can have a special gathering with the people they love while they are in a stress-free environment for their big day!
Surprisingly, another aspect about destination weddings is they can and often do tend to be cheaper than a traditional wedding at a venue near you. 
Deciding if you want to do a destination wedding or the usual hometown affair can be a tricky one. Especially if you have suggestions and opinions from others weighing in on the event. There can be pros and cons to both, so making a list to help you decide which is best is a good place to start!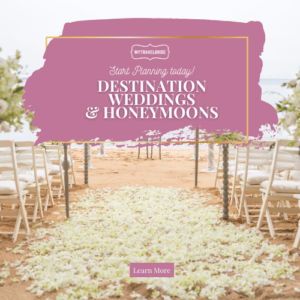 Learn more