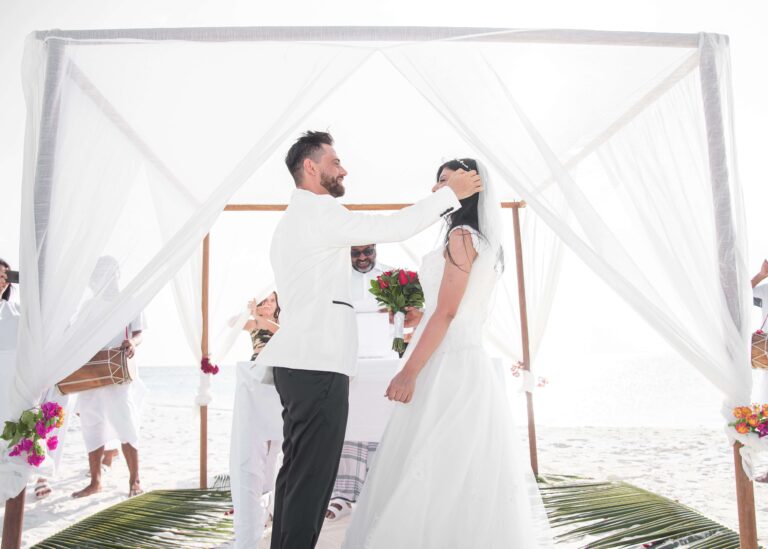 How Much Does It Cost to Have a Destination Wedding?
How much does it cost to have a destination wedding: Ah yes, the age-old question. Should I have a destination wedding? Are there benefits to having a destination wedding? How much does a destination wedding cost anyway? 
Let's break it down…
How much does it cost to have a destination wedding: As much as people love to travel, there's always that apprehension of how much money should be spent on the wedding. If you're curious as to whether you should invest in that once-in-a-lifetime beach wedding in Cancun or Bora Bora — you're not alone.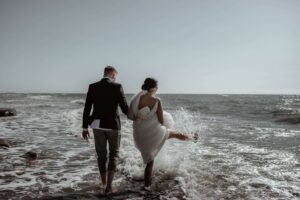 But, before doing so, there are a few things that you should ask yourself and think about. Is the couple responsible for covering some costs for guests? How about transportation? And what about additional expenses like excursions and spas? We have the answers here, plus a few tips on planning Destination Weddings.
How much do destination weddings cost?
 The average prices for these wedding destinations range widely and depend on a few factors. These include the location, the season, the time of the wedding, and amenities offered at the site. Destination Weddings can be a lot cheaper than hosting a wedding locally, due to the amenities included and the number of guests that will be attending. Destination Wedding planners can help get hotel rooms and blocks for the full wedding, and a specific hotel wedding planner will work directly with you to nail down the fine details of your perfect day! Being upfront with who is paying for what, and what will be covered by the guests themselves, is a good place to start when making these decisions.
What does the couple pay for? 
 How much does it cost to have a destination wedding:If you are planning a destination wedding, there are costs that need to be considered beyond those associated with a typical domestic wedding. While planning early makes it easier to budget for your big day, there's no reason for the costs of a destination wedding to burden your finances. In fact, the most expensive aspect of a destination wedding abroad is the travel, with airfare and accommodations accounting for about 70% of the total estimated costs for a wedding. You should communicate and have a clear idea if the couple or the guests will be covering their own travel and hotel stay. You will have to factor in the costs of the traditional wedding "must-haves" such as wedding dresses and suits, invitations, and etc.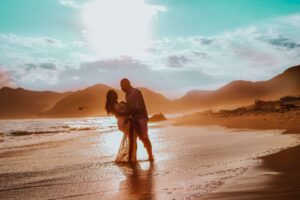 Destination Weddings Fees
Travel –
Having an accurate estimation of this number is an important step in planning for your big day.  You should set aside approximately $900 – $1,500 for travel expenses if you're planning an international destination. This is only for the couple to be. Then, you should decide if you or the guests are going to cover their travel expenses. Sometimes with a smaller wedding party, the couple will choose to cover portions of the guests' stay. With larger wedding sizes, guests can cover their own. Make the decision and communicate with your guests via your website or another form to update them and notify them of what they will need to expense themselves.
Hotel –
The average cost per night for an all-inclusive hotel is $80 – 200 a night. Much like travel, you are not obligated to pay for your guest accommodations but some couples do make that choice. It's completely up to the couple and should be communicated. Hotel nights can vary depending on what is included, and the specific resort that you are choosing.
Legal Fees –
The average cost can be anywhere from $50 – $180. Each country has its own
rules and regulations
for required documentation you may need to get married. Make sure you look into the specific requirements for the destination you choose.
Hosting your wedding at the Hotel –
The average cost of having a wedding at a hotel is $5,000 – 10,000+. The best part is that most hotels include a destination wedding planner to help you organize it all! They will get in touch with you 3-4 months prior to the wedding date to go over all the details and make sure your day goes smoothly!

For more tips, tricks, and destination wedding information, check out our other blogs here
The Ultimate Destination Wedding Planning Guide