The Ultimate Destination Wedding Planning Guide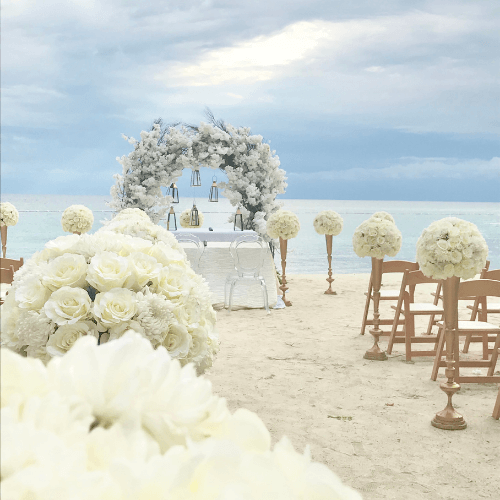 Planning your destination wedding doesn't need to be stressful! Here are some tips to help you plan the big day, hassle-free! Use this ultimate destination wedding planning guide to navigate every aspect of a successful event.
The Ultimate Destination Wedding Planning Guide
First, you should consider hiring a wedding planner near you to help with the planning from start to finish. You can use them to get in touch with the hotel and their wedding team to put together a contract for your wedding date and package. This should be done as early as possible in order to make sure you get exactly what you want on your big day.
Destination wedding planning checklist tip: The earlier you set up your wedding website, the better. This is to help you and your guests figure out the logistics of travel as early as possible. This way everyone is prepared when the time comes. Having that be at the top of your checklist is ideal so you get it done early on in the process and avoid any surprises!
Hire a destination wedding planner near you:
Whether you hire a professional planner or choose the DIY route, you should be prepared for any ups and downs that may occur. Creating check-lists is a good start. Designating specific tasks for members of the bridal party can help ease the planning and make sure everything goes smoothly. 
If you are thinking of a destination wedding in the Caribbean and need a wedding planner, we would be happy to hear from you. Find out more about Destination Wedding Planning or contact one of our Destination Wedding experts today. Our Destination Weddings Specialists will help you to create the perfect wedding plan for your special day.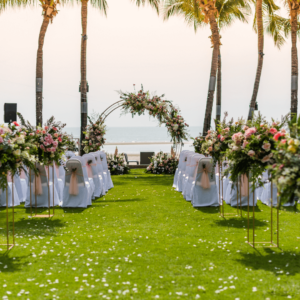 While most wedding companies will probably book your group's airfare, you should note on your website if guests will be traveling separately from the bridal party so they are aware of what to expect. Group airfare can make the planning process a little easier since the wedding company takes care of it for everyone. Alternatively, it can sometimes save guests money to get it on their own. Look into both options, and make sure to communicate with guests which option you choose. Saving tips for planning your wedding destination: One of the most important tips for saving money when planning a destination wedding is to know where to draw the line on costs. Getting clear on your finances and what you want to prioritize ahead of time is key when planning and finding the package that works best for you and your guests.
Tips for destination wedding planning Click Here
For more tips, tricks, and destination wedding information, check out our other blogs.