Best Wedding Destinations for 2022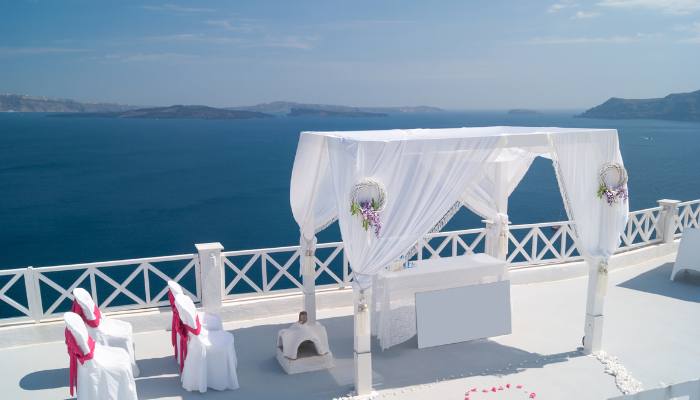 Best Wedding Destinations for 2022
Are you looking to plan the ultimate getaway to tie the knot? Destination weddings are increasingly popular. Over the last few years the choices on where to go are endless! With so many options to choose from, it can be overwhelming. Some key questions to ask yourself and narrow down your options are:
What time of year do I want to get married and what is the weather like in specific destinations?

How many guests do I want to attend?

What is my budget?

Do I want something specific in the location?
Even if you're not sure of what you want to do, start to think about your ideal day and what you want and what you do not want. It will help you to select the best location possible. To help you get started, here are some of the most popular and best wedding destinations for 2022!
Tulum, Mexico
Looking for an atmosphere of peace and serenity? Then Tulum is the perfect location for your love story to start it's next chapter. Magical white sand beaches, and beautiful turquoise waters are the backdrop for your vows.  Surrounded by friends and family it is a day no one will forget!
Punta Cana, Dominican Republic
Whether you are looking for a small, intimate wedding, or a large, lavish affair choosing the right location is key. And this is why Punta Cana is a good option. It has resorts for anything you can dream of. White sand beaches, and generous all-inclusive packages. Punta Cana has everything you need for your special day!
Playa Del Carmen, Mexico
Playa del Carmen offers memorable experiences with it's beautiful beaches and magical atmosphere. Combining both romance and luxury, you're offered endless hotels and possibilities to choose from. From adults only to family friendly, the experience is all up to you!
Nassau, Bahamas
A beach wedding in Nassau offers the perfect backdrop for you to tie the knot. With adventure around every corner, it's the perfect set-up for your guests to relax, have fun, and celebrate your love! Nassau's architecture is unlike any other. It delivers many different options and avenues for you to explore while planning!
Cabo San Lucas, Mexico
It is surrounded by the oceans, canyon, and desert. Cabo San Lucas, offers the ultimate setting for an unforgettable wedding. Whether you are looking to have a large celebration, or an intimate ceremony, Cabo is the perfect option for you!
Destination weddings are becoming more and more popular because of the endless possibilities for your perfect day. While there are a lot of options, start the planning process with  some basic questions. This is a good starting point. Contact a My Travel Bride Specialist to help you choose your best wedding destinations for 2022!